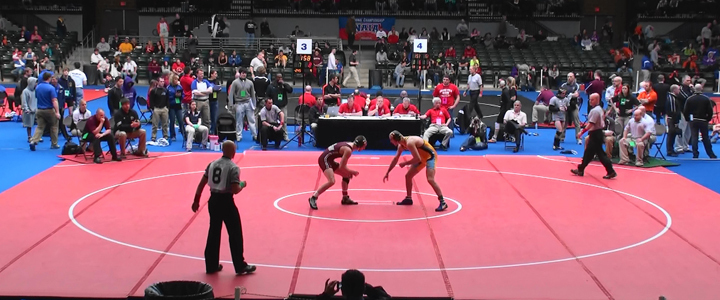 The Iowa State Fairgrounds offers affordable, climate-controlled options to accommodate year-round sporting events, tournaments and practices. Our spacious indoor venue options can accommodate a variety of athletic events including volleyball and wrestling tournaments, gymnastics meets, go-kart racing and more.
Amenities
The Fairgrounds offers several climate-controlled venues with available seating for up to 3,400 attendees, complete with ample space for free bus and car parking throughout the grounds and on-site catering and concessions options. The state-of-the-art Richard O. Jacobson Exhibition Center boasts 32,000 square feet of removable turf perfect for indoor field events, and our competitively priced admissions infrastructure makes it easy to host a ticketed event.
Getting Started
Check out our Facility Finder to select the best fit for your event, and be sure to reach out to our Interim Events Department to set up a time to tour your favorite venue options, discuss logistics and work through event details. You can also reach us by phone at 515/262-3111, ext. 202.